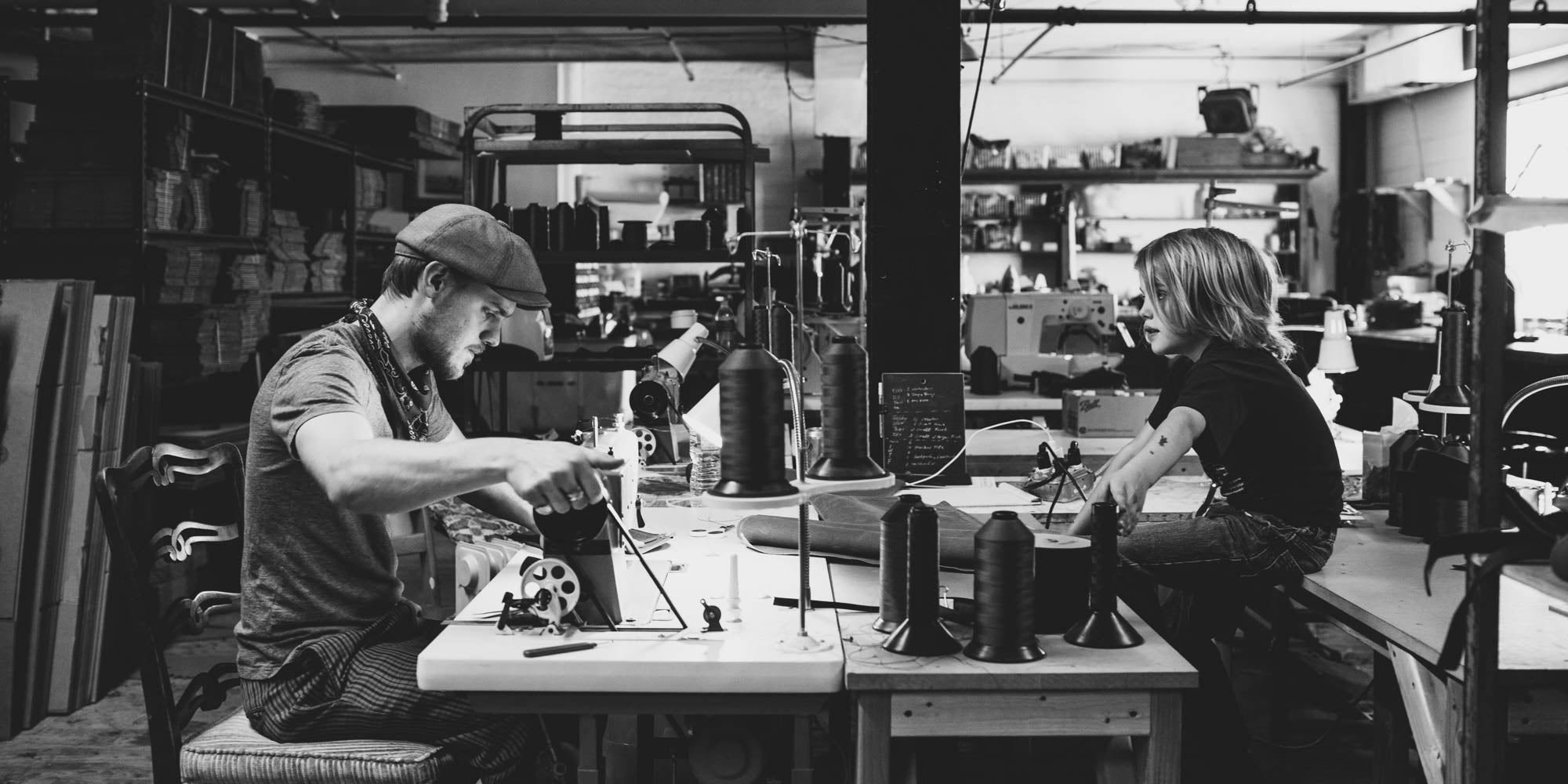 Our Process
"We shall not cease from exploration
And the end of all our exploring
Will be to arrive where we started
And know the place for the first time…"
—T.S. Eliot

We make and ship everything all of our treasures out of our barn in West Chester, Penna. Read on!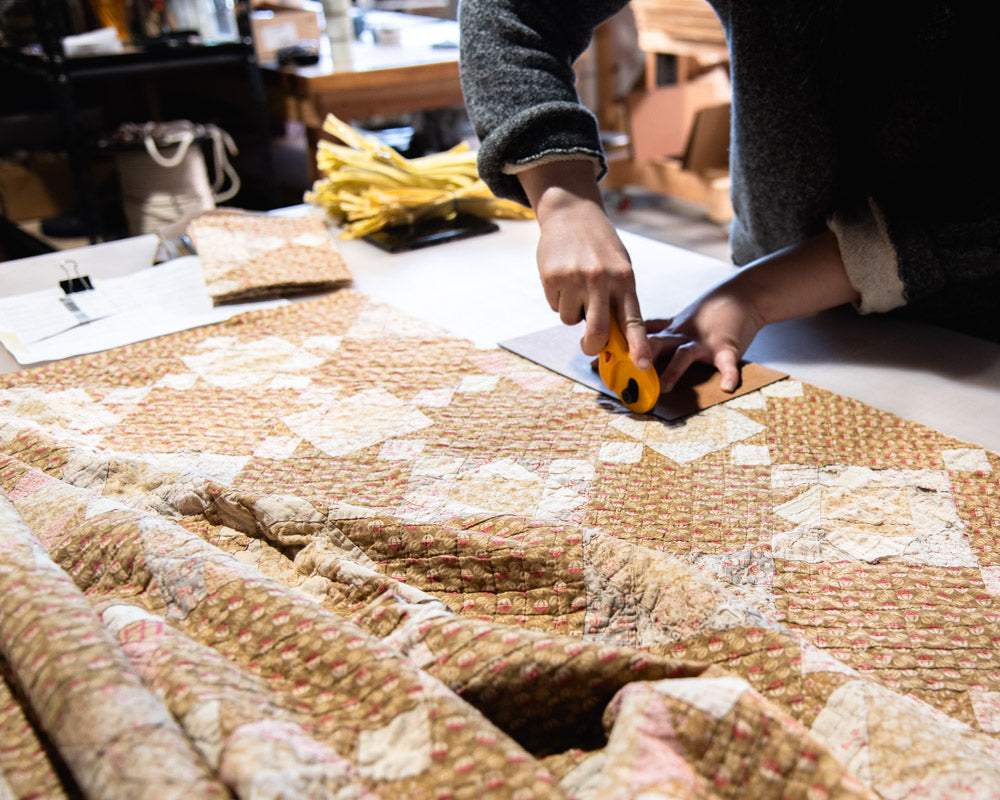 Our Bags and Sewing
Our waxed canvas bags are simple and durable, constructed by hand in Pennsylvania from durable waxed canvas and vegetable tanned leather. We use six core canvas colours, and introduce small collections of limited colours and antique textiles throughout the year. Our bags are built to endure! Load em' up and bring them everywhere.
Securing leather straps with brass rivets.

Sewing the leather cover for the Scout.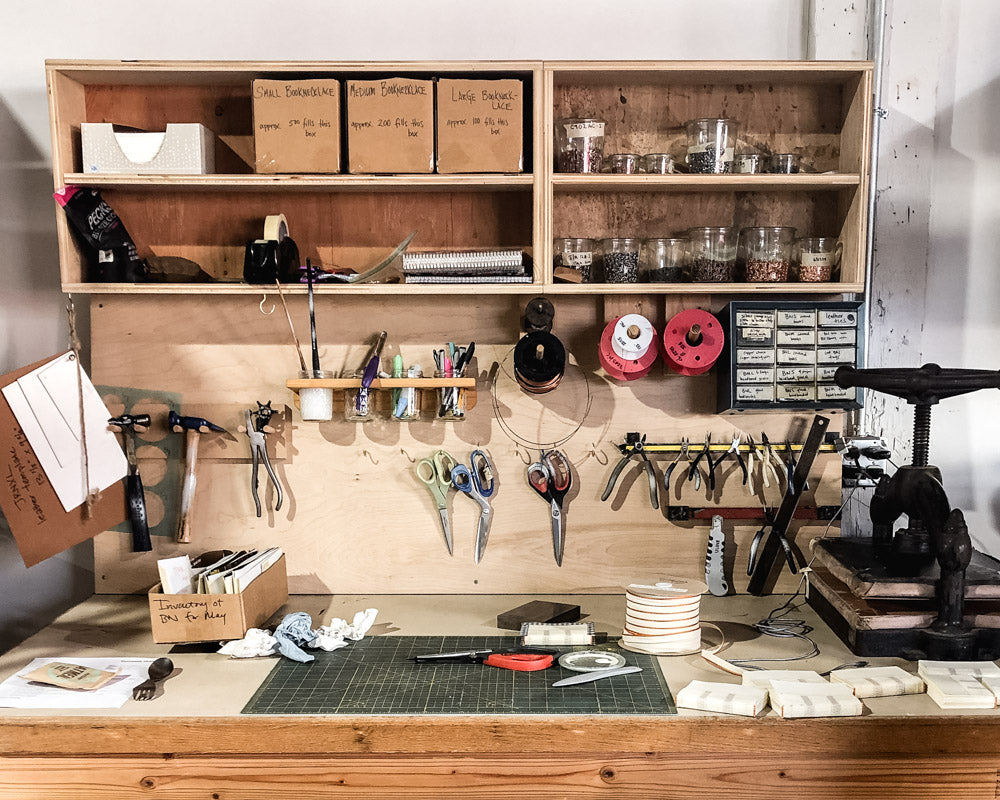 Our Bookbinding
Our journals and sketchbooks are hand-stitched using Strathmore Drawing Paper and Vegetable-Tanned Leather. The pages work wonderfully with ink, pens, pencils, watercolours, and a myriad of other mediums. They are strong creatures, ready to accompany all aspiring treasure hunters, adventure seekers, documenters, and storytellers.
All of our journals are hand-sewn.

Sewing a next Tome.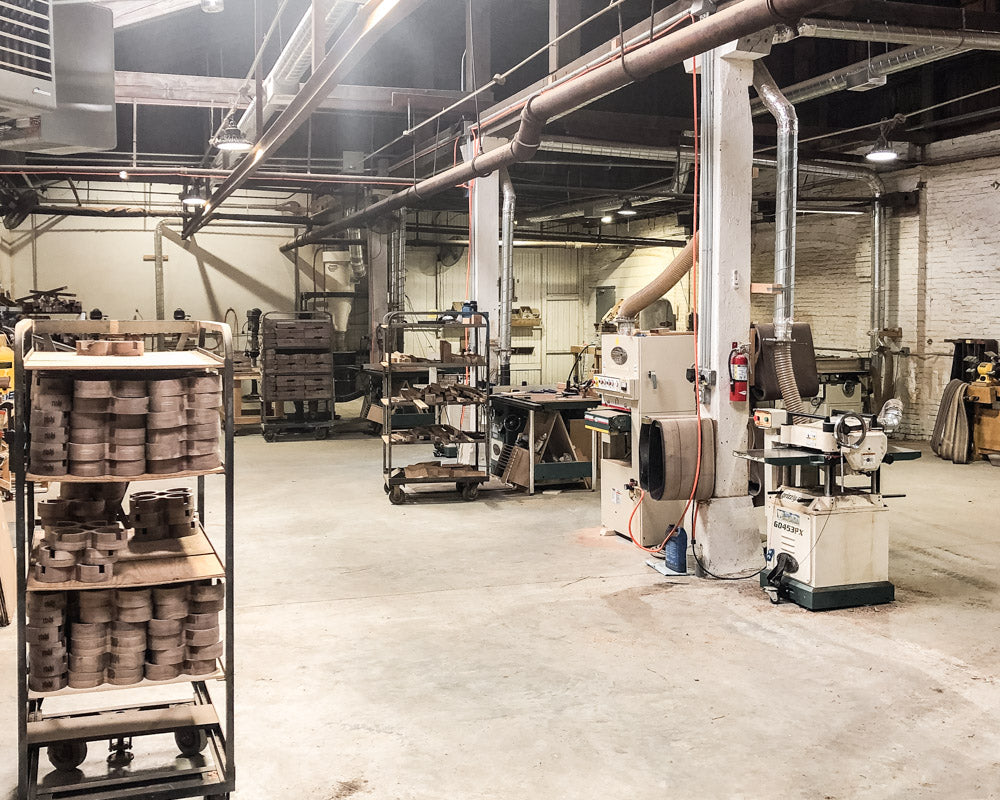 Walter and Silas building.

The parts of our Scout.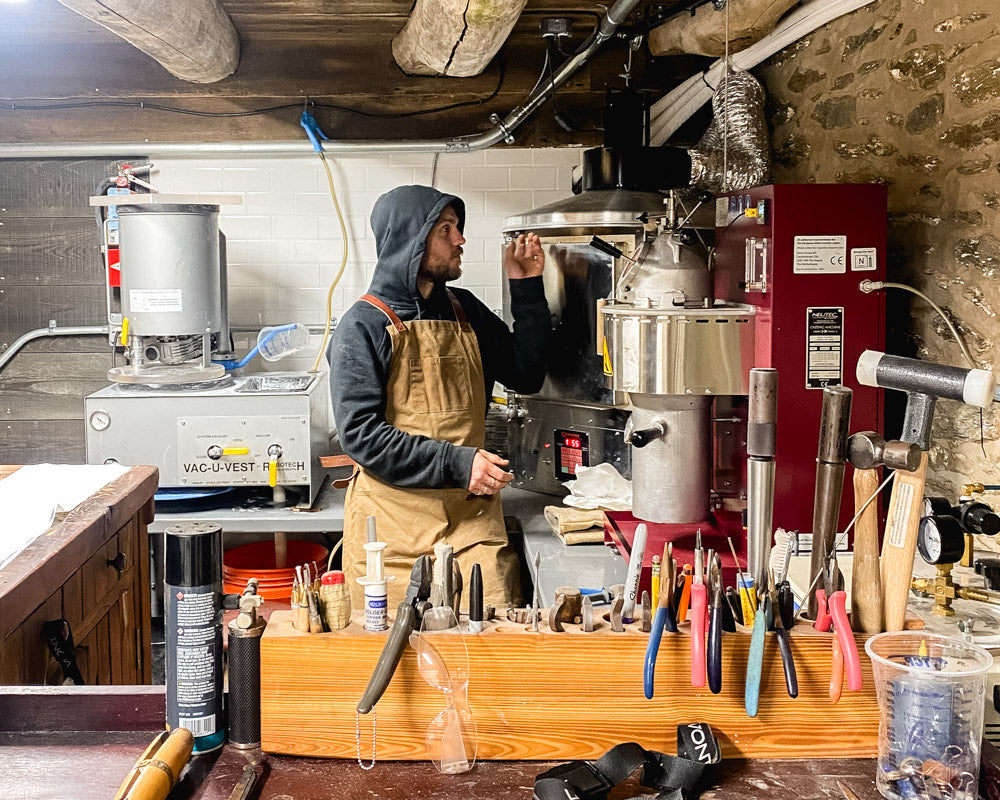 Our Jewelry Shop
We design, mold, cast, finish, and package all our jewelry in our little shop in our barn! Our jewelry collections are tiny art projects that tell stories. We use recycled gold, silver, and bronze, which are all hypoallergenic.
Wax trees.

Silver tree.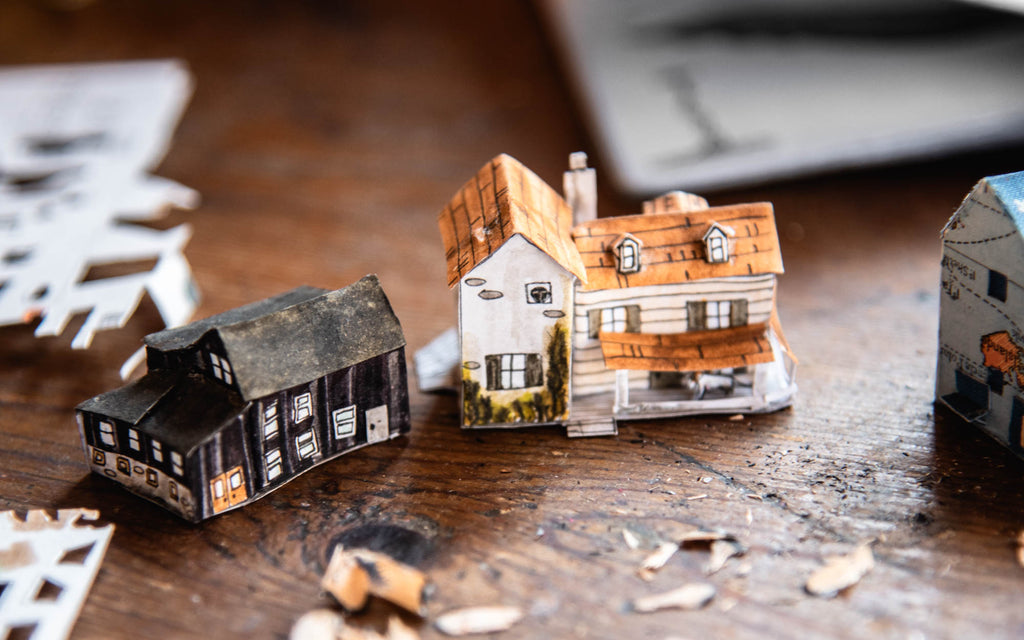 Our Everything Else
Everything we make, we share, we photograph, we film, and we write – all the stories we gather and tell and send off – are also done in house by our small team. All the inspiration gathering and transformation, old materials discovered at flea markets, new and sustainable material investigation and research, all discovery, happens with us.
Our building came to life one piece at a time – now it is bustling!

Margaux and Pearl in the Studio